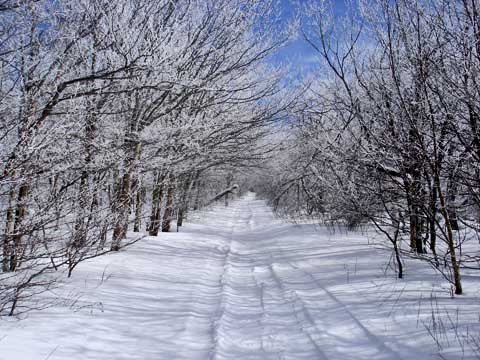 Winter hiking is much different then summer hiking. In the summer is is pretty hard to die while hiking. Even if you get lost for a day or two. Big mistakes in the summer usually have small consequences. But, Winter hiking is quite a bit different. In the Winter months small mistakes can have large consequences. If you are not prepared with the proper gear and training, it is not hard to get injured or killed. Even if you are an experienced winter hiker, you can die. As a general rule inexperienced winter hikers die faster then experienced hikers. Some experienced hikers can last for long periods of time in the most extreme conditions. The key to Winter hiking is to be prepared physically and mentally for the variety of weather and trail conditions.

This guide provides you some thoughts on how to dress for Winter conditions. What gear you need to bring with you. And, how to hike in the Winter months. At the end of the guide, we provide you with some case studies to see how others died while winter hiking.

This section of our web site is dedicated to those who left home, and never returned back home. It was the death of Seth Lyons on March 15, 2010 who prompted us to create this section. Winter hiking can be very exciting and fun. But, if you make small mistakes, it can cost you your life. We hope that this section will help guide you to learn some of the basics and how to prepare yourself for Winter hiking.

This Winter hiking guide is dedicated to preventing others from the same fate in the future.